Women's Empowerment Brunch 2023
Celebrating Women in Multifamily
---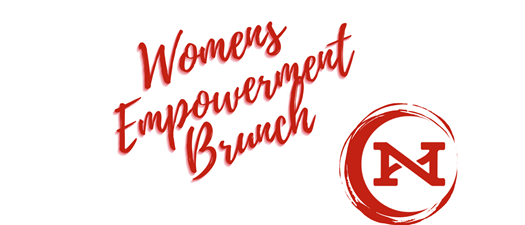 Our Speakers: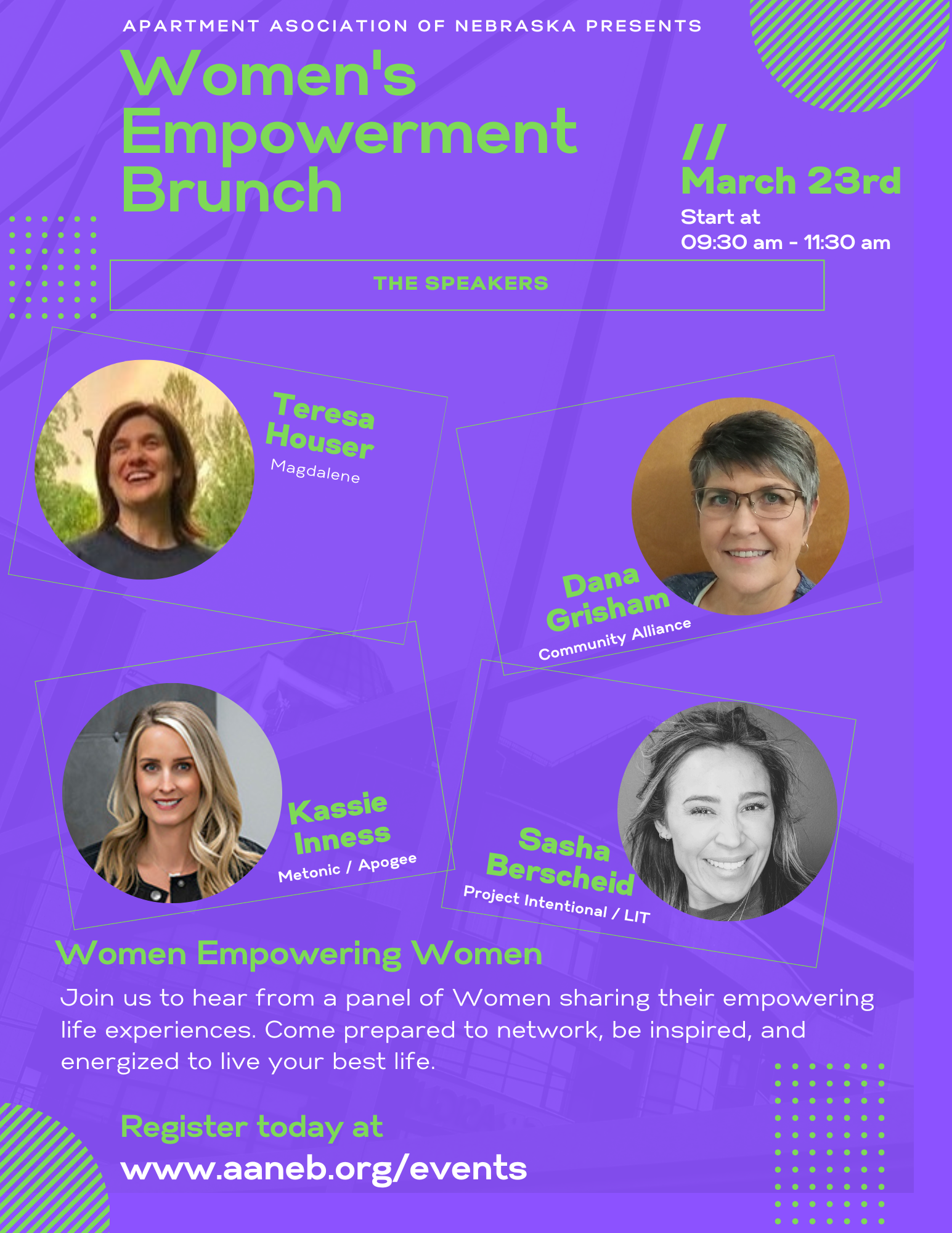 Kassie leads the Metonic and APOGEE teams while providing construction management oversight for large-scale value-add construction and new development projects. A graduate of Kansas State University, she received her Bachelor's Degree in Construction Science and Management. Since founding Apogee in 2019, she has led development strategies resulting in over 1,300 new apartment homes and managed over $342MM in ground-up construction projects. Kassie has nearly 20 years of experience in project management, high-end residential construction, and multifamily development and property management.
Teresa Houser
An Omaha native, Teresa brings over thirty years of non-profit and community service to this position, including over twenty years of experience in addictions recovery programs and in working with survivors of prostitution and sex trafficking. In 2014, she founded the Friends of Tamar, an organization dedicated to supporting survivors of sexual violence in all its forms, including rape, domestic violence, and trafficking. It was from this work that efforts to establish Magdalene Omaha began. Teresa has led the Magdalene Omaha organization since their founding in 2016.
Dana Grisham
Dana has spent the entirety of her career working in the nonprofit sector developing and managing programs to assist persons with serious mental illness and substance use disorders. Thirty-five of these years has been at Community Alliance where she serves as the Director of Psychiatric Residential Services and Day Rehabilitation Services. Dana holds a Master of Public Administration degree from the University of Nebraska - Omaha and a Master of Science degree in Clinical Rehabilitation Counseling from Drake University. She is a Certified Rehabilitation Counselor and an Independently Licensed Mental Health Practitioner. During Dana's tenure at Community Alliance she has led multiple efforts to enhance the utilization of evidenced-based practices including Trauma Informed Care and Motivational Interviewing. Dana has helped administer Federal and local grants and has a particular interest in program development efforts that assist individuals in obtaining employment.
Sasha Patricia Berscheid
Sasha, founder of two 501c3 nonprofits: Project Intentional, Inc. and LIT, inc. wife and mother of two. Full time LinkedIn employee, board member of Omaha Mom Prom and Better Being Foundation, podcast co-host Be a Better Being.
Strengths finder top 5: -Strategic-Positivity -Activator - Achiever - Developer
Enneagram 3
Sasha is a motivated, competitive, organized, ball of energy. Her biggest passion is helping others. "We should, ultimately, all strive to become the best version of ourselves. I am a firm believer that there is enough real estate out there for all of us to be successful." Sasha is excited to help make this world a better place.
Event Sponsors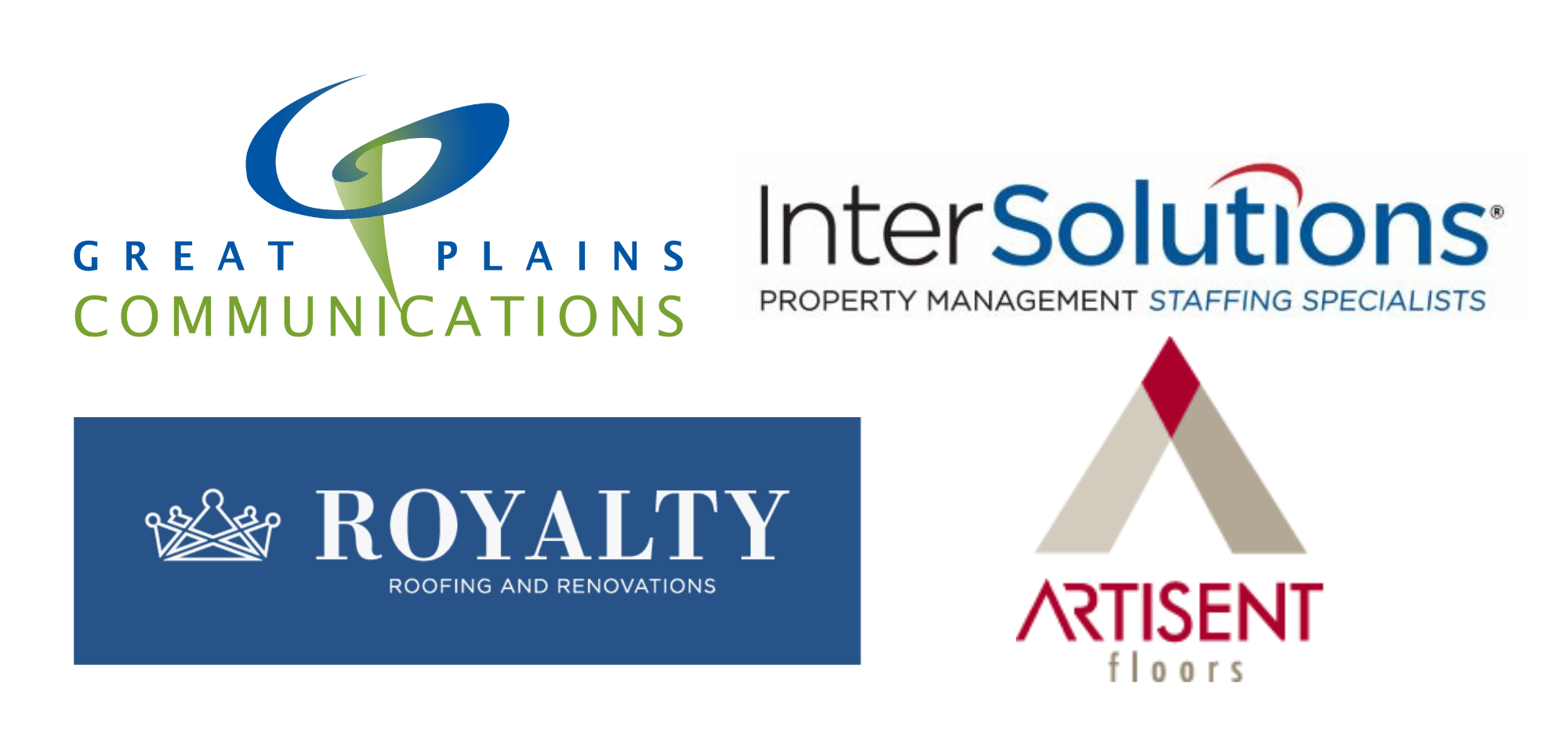 For More Information: