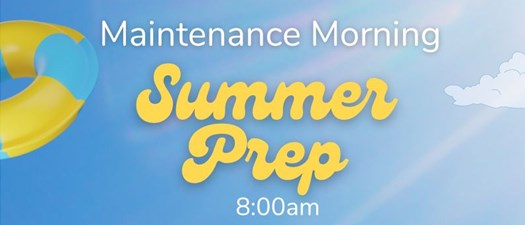 Set your property up for success!
Join us for Summer Prep, where Ferguson's Wade Carbaugh will discuss what to look out for when getting your site ready for Spring/Summer. With knowledge of what flies of the shelves the fastest, to routine treatments Wade will cover many of the topics exteriors, interiors, and shop areas. There are a few things to keep a look out for to help make your summer a breeze.
Topics Covered
Exterior:
Landscaping, Foundation, Sidewalks& Stairs, Parking Areas, Gutters, Cleaning AC units, Dryer Vents, Window and Door inspections, Lighting.
Interior:
Entry Way, Carpets, Hand Rails, Fire Extinguishers, Smoke/CO alarms, Ceiling Fans.
Shop Area:
Shop accumulation organization, moving excess equipment, Restocking, HVAC Tools, Refrigerant, Lawn Care Equipment, Grounds Equipment, Winterizing Equipment.
Thank you to our event sponsor:

For More Information: