Stars Nomination-Deadline Extended!
Nominate those who have gone above and beyond in 2020
---
Thursday, November 5, 2020
at
12:00 AM (CST)
to Friday, February 12, 2021 at 5:00 PM (CST)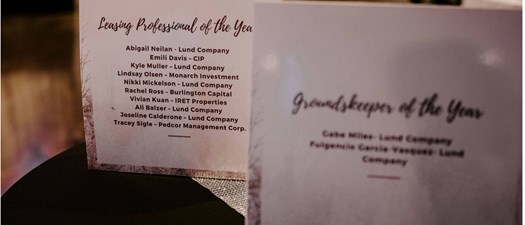 Click on the link in your confirmation email to nominate for the following categories
Virtual Leasing-This is a property, team, or individual nomination for the best virtual leasing.

Leadership-Individual who made navigating this storm possible.

Online Presence-Everything is online! This nomination is for the person or team behind the screen!

Resident Satisfaction-Who stands out at the property with the residents? This could be a leasing professional, maintenance technician, grounds person, or any onsite staff member.

Positive Attitude-Some days just showing up is hard! Which onsite staff member kept everyone focused on the positive?

Positive Attitude (Maintenance)-Maintenance work in 2020 was no-joke! This nomination is for the Maintenance Tech or Supervisor who showed up with a smile.

Supportive Supplier-What would we do without our Suppliers? Nominate the individual, team, or company who made your job easier in 2020.

Community Involvement-Lockdown is BORING but this Community created activities and virtual events that even binge watchers participated in!
Be sure to gather nominee letters of recommendation, resident reviews, and photos or videos to submit!
For More Information: