Recruiting New Talent - Lincoln
---
Wednesday, March 15, 2023
Wonder how to attract new talent? Join us in recruiting new talent!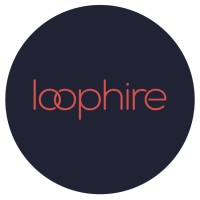 Your Presenter:
Jason Metz (AKA the Talent Yeti) is PASSIONATE about the business of TALENT! He is the Vice President of Talent Acquisition at Loophire (www.Loophire.com), a company that offers a wide range of tools and services to make the hiring process easy for its clients. Jason is also the Principal Owner of Talent Yeti (www.Talentyeti.com), a consultancy that is focused on all things Talent from Sourcing and Recruitment to Learning and Development with his partners.
Previously, Jason has worked as a Director of Talent Management at Heritage Communities, a Senior Living organization that provides high-quality healthcare services across Nebraska, Iowa, and Arizona. He has also served as a Talent Sourcer and Talent Acquisition Team Lead at Jet Linx, connecting with leaders who are passionate about aviation and service to others.
Jason has a Master of Arts in Management and a Bachelor of Science in Management, both from Bellevue University. Additionally, he holds various certifications, including Senior Professional in Human Resources (SPHR) from HRCI and Certified Internet Recruiter (CIR) and Certified Social Sourcing Recruiter (CSSR) from AIRS, an ADP company.
Having worked in and engaged with several different companies/industries throughout his Talent Sourcing career starting in 2006, Jason brings a lot of perspective and knowledge to ever aspect to all things Talent. When he's not focused on talent you can find him camping with his family, fixing all the broken things or cruising around the midwest and admiring the landscape.
For More Information: