Empower Hour - Omaha: Property Insurance Claims
Effectively dealing with property insurance claims
---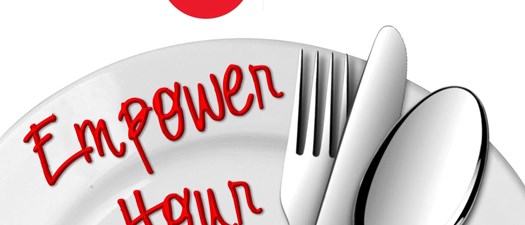 Topics Covered:
- understanding policies
- industry trends
- preventative measures
- claim handling, understanding insurance estimates
Presented By: Gil Shalmon
Lunch graciously provided by:

Premier Claims is a national public adjusting and full service insurance claim management company that works to provide upfront value to the policy holder. Based in Omaha, Nebraska, and licensed in nearly every state, we specialize in hail, wind, fire, vandalism, and pipe burst claims. Premier Claims advocates on the behalf of insurance policyholders, and their goal is to prove a larger claim exists in order to recover a drastically larger sum than a policyholder or contractor could do alone.
Almost every insurance claim is underpaid, and insurance companies use many tactics to avoid, delay, or minimize payments. However, Premier's team of lawyers, adjusters and material specialists work to keep insurance companies honest.
We provide value to property managers, investors, and real estate groups by preserving property values and even using insurance policies as an investment strategy.
With more than 10,000 claims worth of experience, skilled estimate writers, and relationships with some of the nation's top contracting, mitigation and disaster response specialists, Premier Claims' staff handles the insurance claim process start to finish. We scope properties for damage and give entire portfolio reports on every one of a clients' properties. We'll even review policies to make sure there are no hidden clauses or exclusions that would hinder future payouts.
About our Speaker:
Gil Shalmon, Business Development & Building Consultant
Licensed Public Adjuster
Gil Shalmon grew up in the Chicago suburbs and is an avid Chicago sports fan. He attended the University of Kentucky for undergrad and then went on to Florida Atlantic University where he completed his MBA in Sports Management. Gil worked for several professional sports teams and the world's largest live music promoter selling sponsorships and negotiating marketing rights. In early 2017 Gil was brought onto the Premier Claims team to manage marketing efforts, and develop new business. After getting his public adjusting license, Gil moved to Omaha in September 2017 when Premier Claims moved headquarters from Atlanta to Omaha. In his free time Gil enjoys playing sports, going to concerts, reading, and trying new restaurants.