Maintenance Toolbox 1-Day Electrical Basics and Troubleshooting
NMA Certification Series: Basic Electrical & Troubleshooting
---
Tuesday, September 15, 2020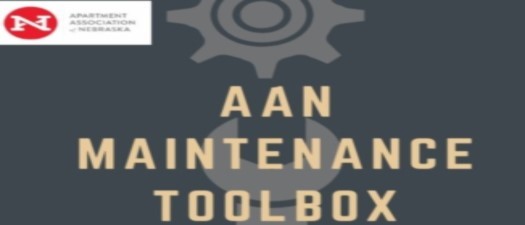 Program Synopsis
Earning your certification in AAN's Maintenance Toolbox Certification Series will help you be prepared for basic electrical work throughout your property and, signals to an employer your commitment to effecient residential property maintenance.
In This Class Electrical Basics & Troubleshooting- you'll learn about:
Electrical principles & definitions
Electric Heating principles & tools of the trade
Unit maintenance & trouble shooting
When to keep & when it's time to replace electrical elements on any unit
Instructor Information
Chuck Ketchum is the head instructor for the Nebraska Maintenance Academy and 27 year veteran of the multifamily housing industry. Chuck brings a wealth of practical experience to each class and his hands on approach leaves students feeling confident in tackling even the most complicated property fixes.
For More Information: