Empower Hour Webinar- FUNdamism
Paul Long's philosophy is defined in F.U.N-damentals!
---
Thursday, February 11, 2021
10:00 AM - 11:00 AM (CST)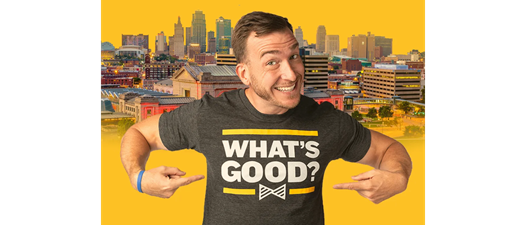 Motivational Speaker
What's GOOD?! How do today's best companies accelerate business results? By engaging their employees, celebrating all that's GOOD and creating a culture of experience that inspires their workforce to create joy, FUN and fulfillment.
Paul J Long travels the world delivering high-content keynotes and training to Fortune 500 companies, government agencies and trade associations. His engaging, inspirational and unbridled energetic style is unlike any speaker you've experienced before. Paul's thought-provoking content, tactical solutions for growth and humor that rivals that of a stand-up comedian consistently generates outstanding feedback from participants.
Paul is the author of Fundamism: Connecting to Life Through F.U.N. which guides you on how to live your whole life—at work and at home—with FUN, joy, and fulfillment as the driving force. The book also features the story of Noah Wilson, a boy who changed the way hospitals order supplies at the age of 6 after being diagnosed with pediatric cancer. Noah created a 501C3 called Noah's Bandage Project (NBP) that collects FUN bandages for kids battling cancer and funding for pediatric cancer research. As the president of the board for NBP, Paul proudly shares the legacy of Noah in every engagement and donates a portion of every product sold to the cause.
Paul challenges audiences to move beyond the traditional avenues of achieving happiness — money, title, status — and develop their own core values that create fulfillment both at work and home. So... Are you ready to have some FUN?!