Blood Drive
Hurricane Florence Blood Drive
---
Thursday, November 8, 2018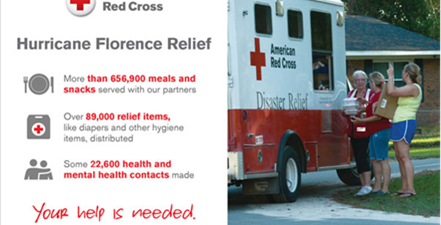 Though Hurricane Florence is over, the efforts of the American Red Cross are not. Thousands of Red Cross volunteers are on the ground helping to operate shelters, assess the damage, deliver food and relief supplies, support disaster health needs and provide a shoulder to lean on. 61 Nebraskans, 14 from the Metro, have deployed to the East Coast.

The East Coast has canceled hundreds of blood drives, resulting in more than 6,000 units going uncollected due to the storm. We encourage eligible donors in parts of the country unaffected by the storm to give blood or platelets to help ensure a sufficient blood supply.

Your donation matters at the Apartment Association of NE Blood Drive on Thursday, November 8th from 10 a.m. – 3 p.m.

Schedule your lifesaving donation

online

or download the blood donor app!
For More Information: