Empower Hour - Active Threat Training
Active Threat Training for office and maintenance staff
---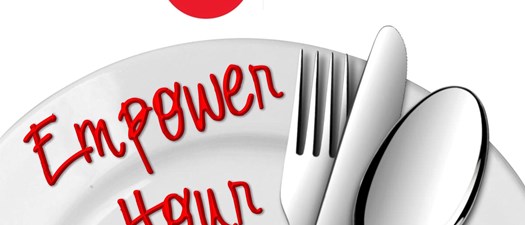 When Mass Attacks Occur, The Best Weapon For Survival is Your Mind!
Join us for this presentation by the Omaha Police Department and Officer Devin Crinklaw.
Crinklaw is a 16-year veteran of the Omaha Police Department and SWAT team member.
Officer Crinklaw's past presentations have intentionally avoided discussing guns.
Instead, he focused on how people can increase their chances of survival when suddenly facing an "active killer." Police are moving away from the term "active shooter" and replacing it with active threat or active killer, he said.
That's because attackers are shifting tactics from guns to include trucks, knives and pressure-cooker bombs, he said.
People must be aware, ready, willing and prepared to take action. They should run, hide or fight, he said.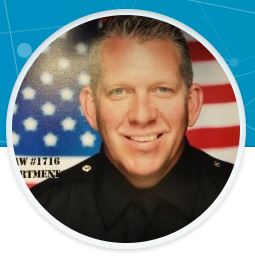 Devin Crinklaw
In Extremis Tactical Group LLC. 'Behaviorally Based' Tactical Training. Personal Security Consulting
Devin has a professional training background that spans 3 decades specifically in the area of personal security, combative tactics and self defense. 18 year veteran of Law enforcement (6 Reserve and 12 full-time). Areas of expertise include: research and practice of combative skills, behavior based tactics for Military and Law enforcement, empty hand/edged weapons and gunfighting training programs for govt. and qualified civilian personnel. Concealed Carry instruction and High Risk Environment Training for Military Special Operations and Faith based Mission groups. Devin is the owner of In Extremis Tactical Group LLC and was fundamentally involved in the development of the High Threat CQB method taught by Trevor Thrasher and High Threat Systems LLC and has personally instructed hundreds of Law Enforcement and military US/Foreign Allies personnel, agencies and units in this method of Close Quarters Battle.
Devin is well versed in Western WW 2 Era W.E. Fairbairn and E.A. Sykes Combative methodologies and tactics, advanced marksmanship and extensive scenario based Force on Force training.
Devin has worked both domestically and abroad, specifically South America, North Africa and the Middle East on training and protection assignments and is considered a US State Department (Subject Matter Expert-SME) conducting pre deployment training for personnel deploying to Haiti, Bosnia, Afghanistan and other High Risk areas. Devin currently serves on as a Full-time police officer with the City of Omaha where he is assigned to the Training Academy. Duties include The Omaha Police Dept. Lead Firearms Coordinator, Arrest and Control Tactics Trainer, Active Shooter Trainer, Tactical Wound Care and Senior Patrol Rifle Instructor, Emergency Vehicle Operations and VIP/PSD protection. Trainer. Devin has served 8 years a member of the Omaha Police SWAT team as an Assaulter, Explosive Breacher and as the team's primary Firearms and Tactics trainer.
Sponsored By: Blue Sky