Take Me Out to the Trade Show
Join us for our annual Trade Show and Education Expo
---
Thursday, September 17, 2020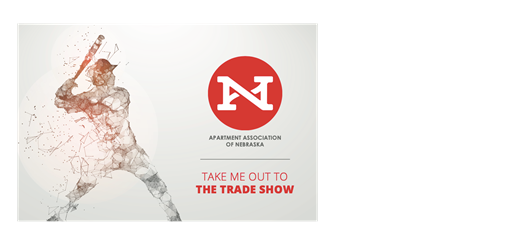 Keynote Speaker Sarah Collins will share Simple Strategies for Standing Out and winning over residents and clients with your strengths.
Sarah Collins, the owner of Collins Career Coaching, is a career coach,
certified Gallup Clifton Strengths Coach, and co-creator of Adulting 101. 
Sarah started her career working at the University of Nebraska-Lincoln as a career coach in the College of Business where she developed and lead cutting-edge career development curriculum. Before starting her own coaching business, Sarah was the Director of the College to Career Center at Doane University. Using a strengths-based approach, combined with genuine authenticity and enthusiasm, Sarah coaches individuals and groups on how to figure out their next steps, enhance their careers, and create plans to excel in their life. As a seasoned presenter and teacher, she also assists organizations to utilize their teams' strengths to grow their employees and their company. 
1:00 PM Keynote Speaker
     But Can You Sell Yourself? Simple Strategies for Acing Interviews, Landing Promotions, and Standing Out in Social Situations 
2:00 Trade Show Concourse Opens
2:30  Fair Housing Education Session
     Presented by Ryan Norman from Hamilton Norman Law Office
4:30 Networking